Regulations and
certifications
All our products meet the regulatory requirements in force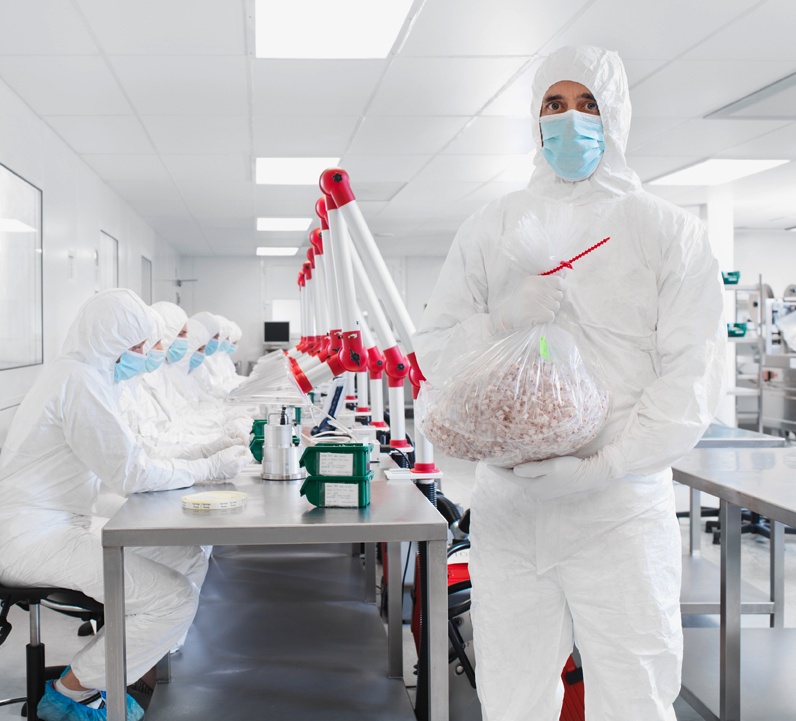 PPE Regulations
(Personal Protective Equipment)
Our ranges comply with EU regulation 2016/425. Category III products are assessed according to a certification procedure, the result of which is to obtain a CE Type Examination Certificate (AET).
PPE is classified into three categories :
– Category I – minor risks (Self-certification – Simple CE)
– Category II – intermediate risks (EC examination certificate by a notified body)
– Category III – PPE of complex design intended for protection against high risks. (EC type examination certificate by a certified body + regular production control at the manufacturer by an approved body).
Requirements and
types of protection
(clothing)
Pictograms define the type of protection of Category III PPE.
In order to be able to market protective equipment, any manufacturer must affix a label to the garment indicating its classification. This is only possible for the manufacturer if the garment has previously been tested according to European standards and the results of these tests have been validated by an authorized independent authority.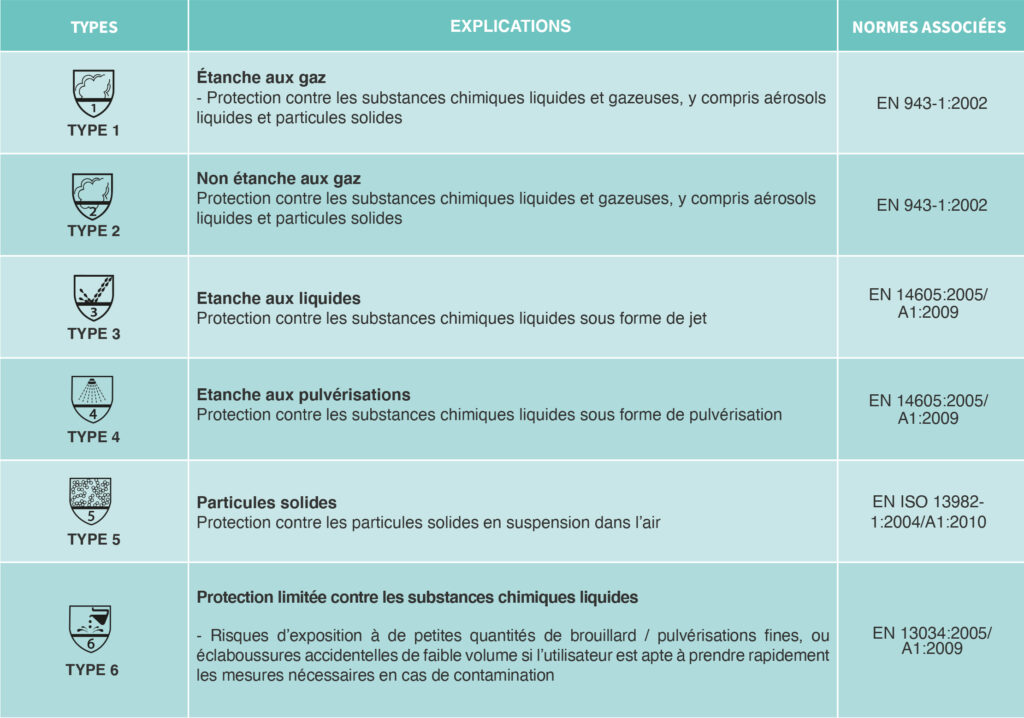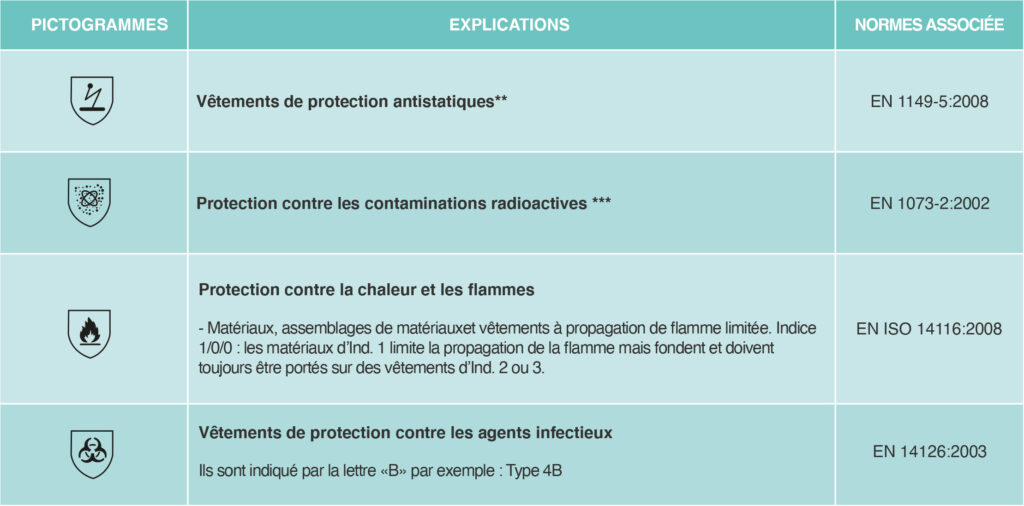 Classification: Respiratory protection masks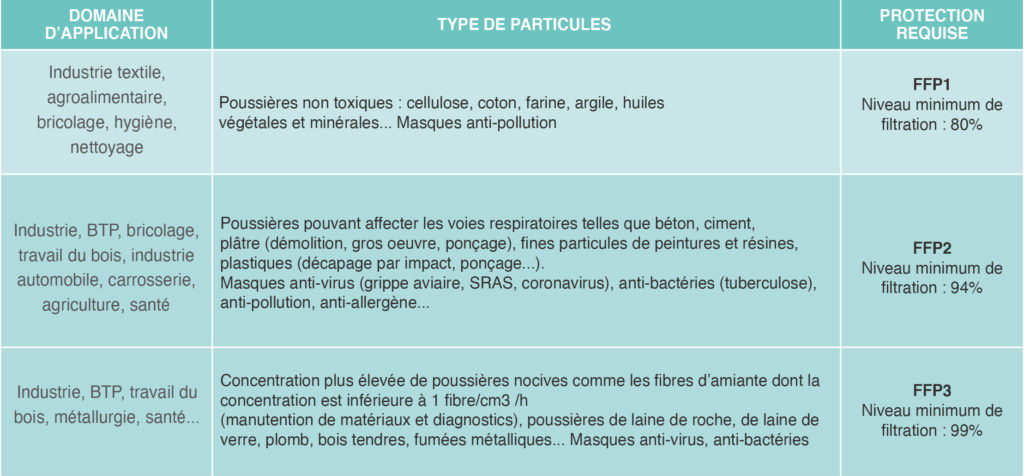 Classification: MD (Medical Devices)
All our products comply with Regulation (EU) 2017/745 concerning medical devices. Our ranges of Segedrape™ Evercap® sterile products meet the requirements of standard EN 13795 :
Surgical drapes, gowns and scrubs, used as medical devices for patients, staff and equipment.
The EN13795 standard aims to prevent the transmission of infectious agents to the operating room. It defines the requirements for surgical drapes and surgical gowns according to their proximity to the operating site and the risk of contamination, by determining critical and non-critical areas.
Depending on the needs that the products must meet, the standard distinguishes between two levels of performance:
– Standard performance: long duration procedures with moderate fluid content
– High performance: long-term procedures with a high rate of fluids
All of our Segedrape™ drapes exceed the requirements of EN 13795 high performance, critical area. Our Evercap® gowns meet the needs of different surgeries: high performance and standard performance according to EN 13795.
All of our products are latex free.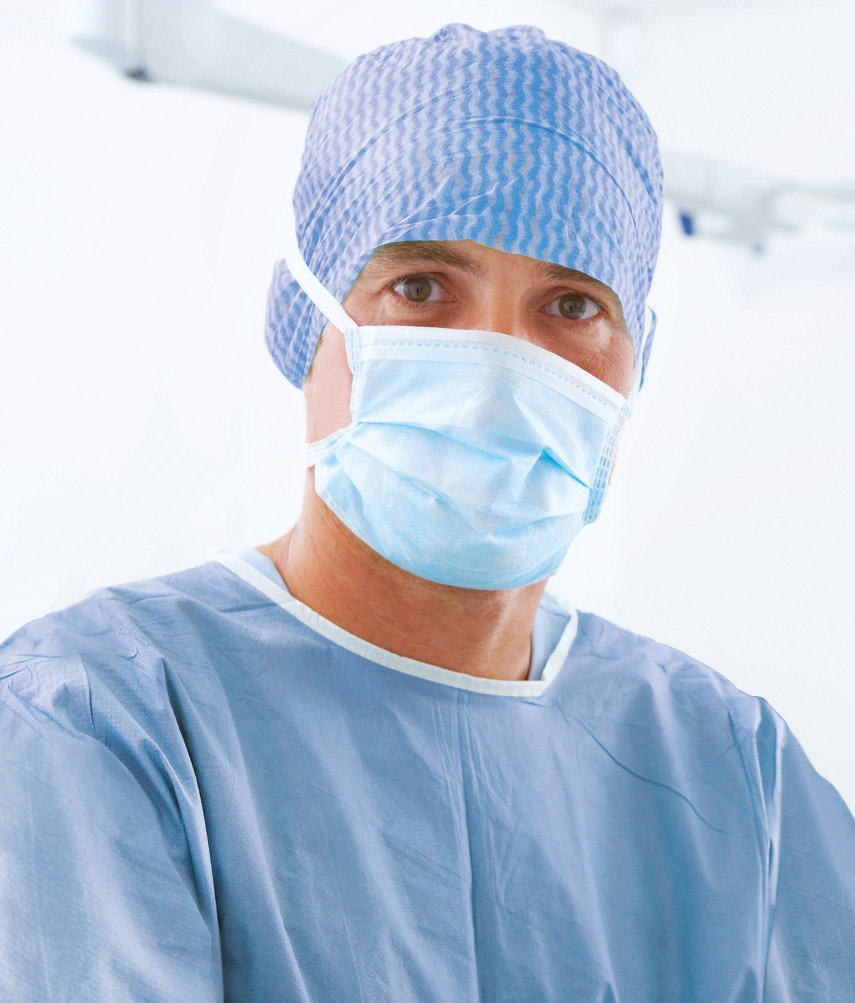 All our masks meet the requirements of European standard EN 14683: 2019.
The masks are classified into 3 categories according to their bacterial filtration efficiency (EFB) in %:
Type I : EFB ≥ 95
Type II : EFB ≥ 98
Type IIR : EFB ≥ 98
The IIR type corresponds to a mask having been tested on resistance to projections.
Access the Segetex-eif documentation