Non-woven are flexible materials produced from natural, artificial or synthetic fibres. They consist of sheets of fibres or filaments arranged randomly before consolidation by various mechanical, thermal or chemical processes, sometimes combined. The veils obtained have, depending on their composition and the manufacturing processes, remarkable mechanical performance in relation to their surface mass, particle filtration performance, flame resistance characteristics, etc.
In order to obtain additional performance, non-wovens can be finished (treatments by spraying, impregnation, coating, etc.) or complexed together or with other flexible materials (films extruded from different polymers, plastic foams, etc.). The materials thus obtained make it possible to ensure impermeable, protection against sprays and projections and in certain cases against organic or mineral chemical compounds.
The different types
of non-wovens
Segetex-eif manufactures and markets a range of Personal Protective Equipment and Short-use Medical Devices offering different levels of protection adapted to your needs.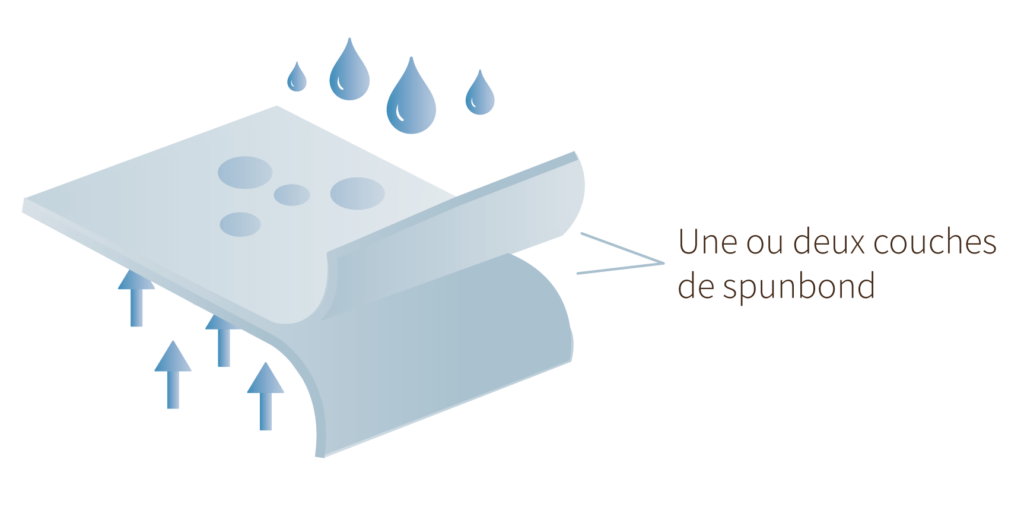 S or SS are nonwovens made up of one or more spunbonded layers, depending on the case.
SMS or SMMS are non-wovens composed, depending on the case, of one or more layers of meltblown sandwiched between two layers of spunbonded material. They offer a selective barrier thanks to the interlayers of meltblown which act as a filter.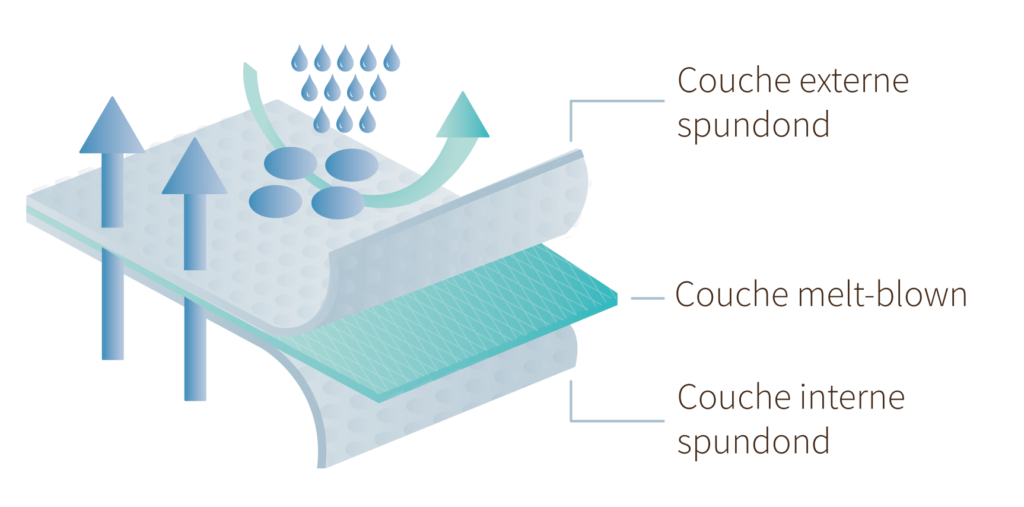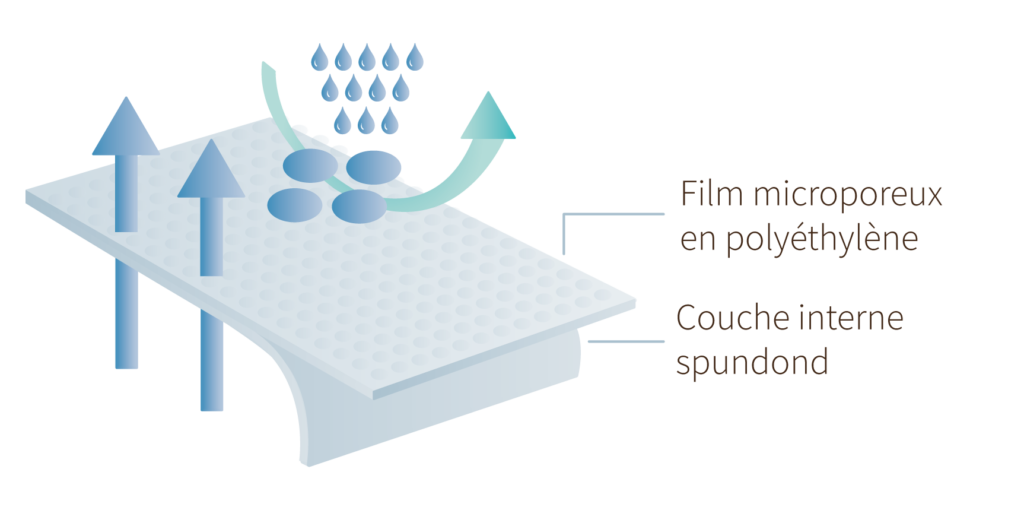 Our ULTIMA material consists of a layer of polypropylene spunbond and a microporous polyethylene film. It forms a barrier against particles and offers excellent resistance to liquids.
The Ultima material, a microporous nonwoven, is breathable.
Tyvek®, is a Dupont™ registered trademark defining a non-woven material consisting of continuous fine fibres of high-density polyethylene which are heat-bonded to obtain a very resistant material, permeable to air and water vapor. . It is a safe barrier against sprays, particles and a large number of chemicals.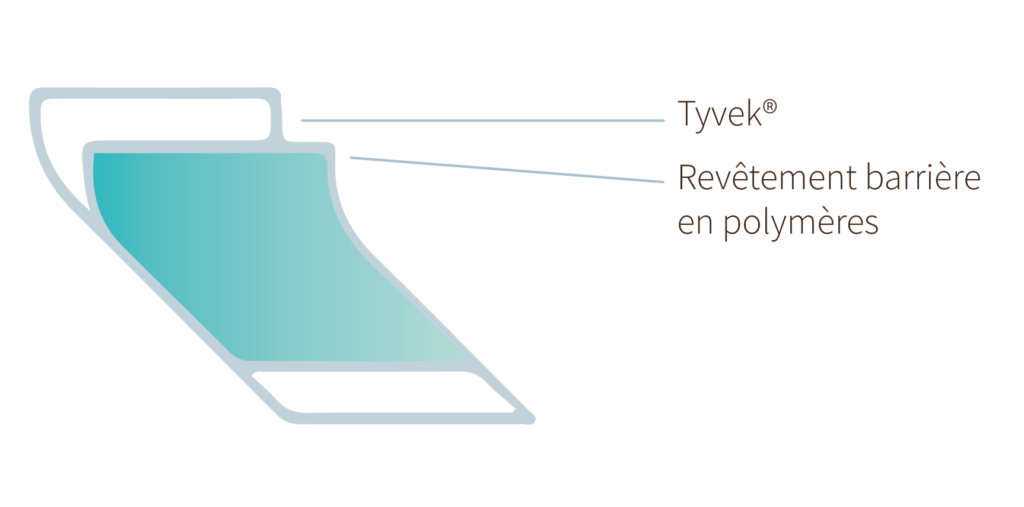 The Tychem® 2000 C, 4000 S and 6000 F trademark registered by Dupont™ are all designed by Tyvek® and covered with film coated with polymers. These materials provide effective protection against high concentrations of bases and acids and ultra-fine powders or dust.
Regulations and
certifications